About Accredited Landscape Horticulture Company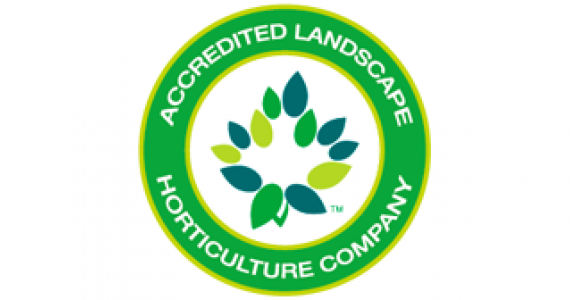 About
The CNLA Board of Directors has approved the Accredited Landscape Horticulture Company designation, an international program offered by CNLA. This program recognizes lawn and landscape companies for their commitment to excellence.
The landscape horticultural companies that meet the exacting criteria set forth in the application will be formally acknowledged by CNLA as an "Accredited Landscape Horticulture Company".
If you are interested in applying to be an Accredited Landscape Horticulture Company, complete the application and follow its instructions. Please email CNLA's Professional Development Department at certification@cnla-acpp.ca
Accredited companies: focus on certification as a cornerstone of their business practices, conduct their business affairs responsibly, value community and customer relations, and maintain high standards of workmanship and environmental stewardship in residential and commercial settings.
In recognition of their commitment to excellence through certification, the Accredited Landscape Horticulture Company "Seal of Approval" is awarded to successful applicants who: meet the criteria, agree to the Pledge of Excellence, and submit to a Customer Reference Verification. Maintenance of the Seal requires reaccreditation every three years to retain the accredited company status.
"Company Accreditation is simply the culmination and validation of the emphasis we have put on training development and overall professionalism of our company. It is recognition from the profession that what we believe in, and the way in which we conduct our business, is to be aspired too. For our clients, it is one of the reasons they have retained our services. It now has a name within our profession and it means that we have another item to promote and differentiate ourselves when presenting to clients. We have always believed we want to stand out and not blend in; being an Accredited Company enables us to do that." ~ Paul Doornbos CLHT, CLHM - President & CEO Thornbusch Landscaping Company Inc.
Accredited Landscape Horticulture Company Pledge
"As an Accredited Landscape Horticulture Company, we are committed to providing our customers with the highest quality workmanship, and we care deeply about our employees, safety, and the communities in which we build, grow and maintain healthy, responsible and aesthetically pleasing exterior and interior landscapes.
We are proud to be part of the landscape industry and are dedicated to the principle of free enterprise. We commit ourselves to serve our communities, and to provide our employees with the skills they need to work safely and productively in order to meet the needs of our customers. First and foremost, we enhance our operations and training through certification."
Accredited companies pledge to meet superior standards including:
Employing Landscape Horticulture Certified, or trained equivalent, employees;
Providing clear, customer communications about service programs and contracts;
Following applicable provincial/territorial/state, local and federal licensing requirements;
Maintaining current insurance policies;
Advertising truthfully and ethically in accordance with the Canadian Competition Bureau;
Verifying employee references, driving history and criminal background check;
Maintaining a drug-free workplace;
Participating in the provincial/territorial workplace safety programs to enforce safety initiatives.