Welcome to the West!
Garden Centres Canada's National Garden Centre Summit will be in Vancouver, British Columbia from July 9-12.
Garden Centres Canada's Annual national retail Summit is a networking and educational opportunity for independent garden centre owners and managers to come together and discuss the latest trends and patterns, and share innovative ideas.
INDUSTRY PANEL
Time to ask the tough questions, and engage owners and operators who have contributed hundreds of years to the retail garden centre profession.
---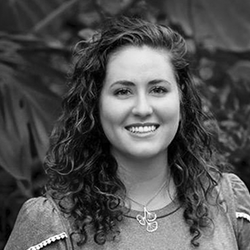 Dr. MELINDA KNUTH

We are excited to have the young and enthusiastic Dr. Melinda Knuth, Assistant Professor of Horticultural Science from North Carolina State University, presenting on July 12th at the GCC Summit in Vancouver, BC. Dr. Knuth's research priorities are on consumer and market research experience, focusing on the interface between people and plants, and helping the horticulture industry understand consumer preferences, perceptions, and motivations.

Dr. Knuth's Presentation is called Influence Your Consumers. Want to engage more often and better with your consumer? In this presentation, Dr. Knuth will share key insights from her research on how customers think, make purchase decisions, and create a company culture that inspires them to buy your products!
---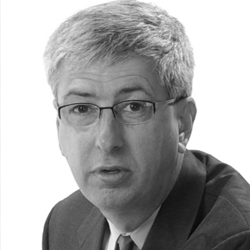 TOM SHAY

Tom Shay teaches how to improve the operation and profitability of the business. Disrupting or Prompting; Does this affect how you approach business? We will examine multiple businesses and see why some have died, withered, or grown with more growth on the horizon.
---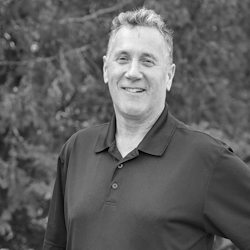 ART VANDEN ENDEN
Art Vanden Enden loved every minute of his 44-year garden centre career with Weall and Cullen and Sheridan Nurseries. Art will be highlighting how training and development lead to the success of your business — 44 years of experience rolled up into one hour!
---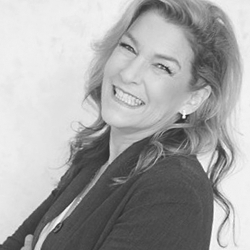 LORNA McLAREN
Lorna McLaren is an award-winning trainer who helps organizations cultivate powerful relationships through specific communication strategies that inspire positive outcomes while reducing conflict and stress.
Leadership that Inspires Positive Results while Reducing Stress -This interactive workshop is about camaraderie and learning fast fun, and focused tips.
---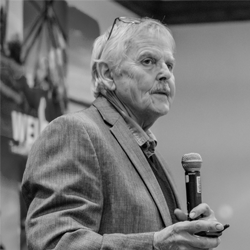 BRIAN MINTER
Climate Change and how we, and our customers, need to be part of the solution
Climate change is very real. Our industry should be playing a leadership role in guiding our gardening communities to be far more environmentally friendly in all their gardening activities. From soil regeneration, wiser tree planting, greater sensitivity to pollinators and wildlife, and using more heat and drought-tolerant plants, there are so many ways we can garden "for the planet". We should all be moving our own businesses towards net zero carbon emissions, while at the same time demonstrating how critically important this is to our fellow Canadians as we all work towards a greener world.
TOUR DESTINATIONS - Monday July 10, 2023
We have a great lineup of tour destinations and yummy places to eat!
**Morning coffee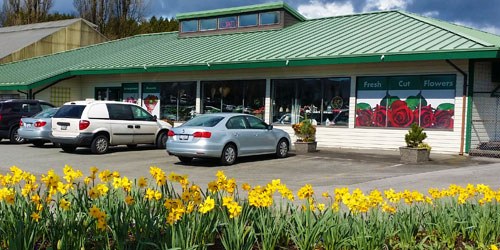 Hunters Garden Centre has two stores one in Surrey, BC and the other in the hub of Kitsilano. Hunters Garden Centre was founded in the fall of 1953. They are celebrating their 70th anniversary. Recently the Surrey Leader newspaper readers have repeatedly voted our Surrey store as one of their Favourite Garden Centers in their "Best of Surrey" contest and the Vancouver Courier readers consistently vote our Broadway store as their Favourite Garden centre in the "Stars of Vancouver" contest. We look forward to touring with Miles Hunter who is a 3rd generation owner.
Number of Employees = Surrey 20, Vancouver 25
Square footage of operations = Surrey 1.9 acres (85,000 sq'), Vancouver 6,000 sq'
---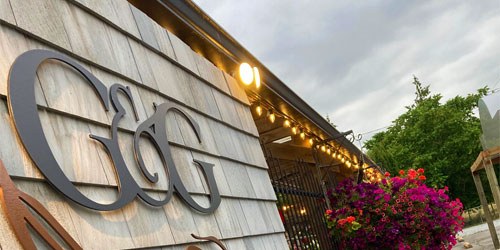 A very unique one-of-a-kind retail location which was renamed after the purchase in 2012. Grow & Gather is a farmstead garden and pond shop in Maple Ridge. This is our lunch stop for day one of the GCC Summit. Grow and Gather has a full complement of culinary, floral, landscape, aquatic plants, and garden utilities, plus an outstanding array of pond supplies. The shop is also a stockist for Richie-Smith farm feeds through their click-and-collect system. This is a destination for customers who come for their homegrown and locally sourced garden plants including their famous HUGE hanging baskets.
Number of Employees = 10-14
Square footage of operations = retail 3.6 acres of retail, production and field crops
Open February through to November
---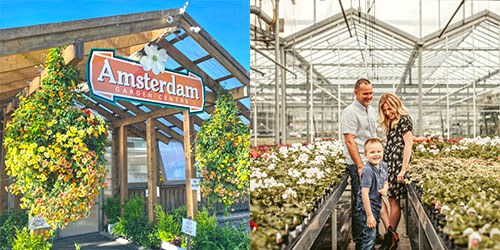 Amsterdam Greenhouses and Garden Centre's land was purchased as an open field in 1979 by founders, Lidy and Ron Kok. Over the past 44 years, Amsterdam Greenhouses and Garden Centre has become both a complete, year-round garden centre as well as a wholesale producer of quality plants. In 2017, Jason and Lindsay Kok purchased the farm to keep it in the family. They pride themselves on their exceptional customer service and wide range of high-quality, home-grown, and local products. Amsterdam Greenhouses and Garden Centre truly is your one-stop garden shop in Pitt Meadows, BC

Number of Employees = 22 full-time, year-round staff members; 30 staff members during peak season
Square footage of operations = 36,000 sq ft of covered greenhouse and 25,000 sq ft of nursery
---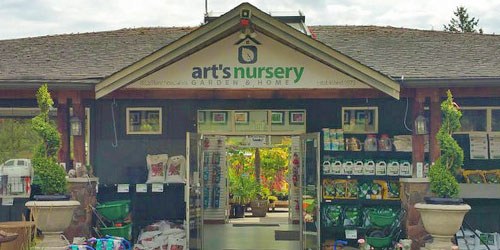 Founded in 1973, Art's Nursery Garden & Home, is a destination 10+ acre garden centre, nursery and landscape supply yard located in Surrey BC, a suburb in Metro Vancouver. We offer a huge selection of plants, pots and all manner of gardening-related products in a relaxed and friendly atmosphere. We're open year-round with a variety of seasonal offerings including our popular 'popup pumpkin patch' and festive Christmas market. High Res. - we have 2 Number of employees = range 35-85 depending on the season. Retail location is on 10 open acres, with greenhouses and a courtyard display area. Active Growing space is at about 10 acres and includes a growing area in the nearby town of Fort Langley and local fields near the retail location.
---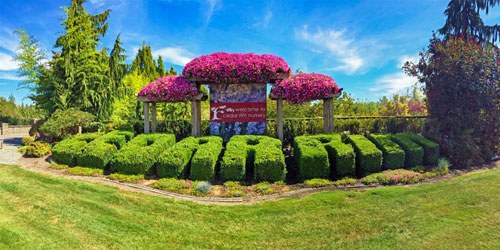 Cedar Rim Nursery is a family-owned and operated business that has been serving the Langley, Surrey area and the rest of the Fraser Valley for the past 40 years. Since Cedar Rim's humble beginnings in 1978, it has expanded from a small, family-run operation to one of the largest Retail and Wholesale nurseries on the West Coast of British Columbia.
Number of Employees – 20 full-time year-round employees and we get up to around 55-60 in spring
Square footage of operations – Our retail yard is 10 acres and we grow on approximately 125 acres.
---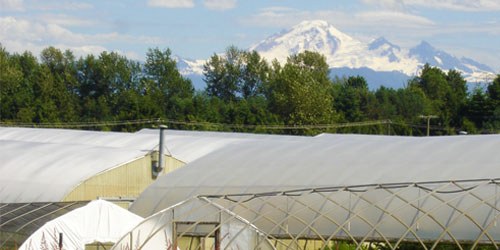 Kato's started on the current site in 1952 when Masagoro and Tamako Kato purchased 20 acres of land near Abbotsford after WW2. The '70s and '80s saw rapid growth with more and more of the property being converted to above-ground growing facilities as well as more greenhouse structures. In 2007 George & Sarah Kato's son Michael purchased the nursery from his parents and has taken over day-to-day operations. There are now 10 acres adjoining the original 20 acres and a 1.25 million litre irrigation pond which is able to reclaim 70% of the surface water and recycle it.
Number of Employees - 30 during peak season
Square footage of operations – 30 Acres, 5.5 Acres undercover
---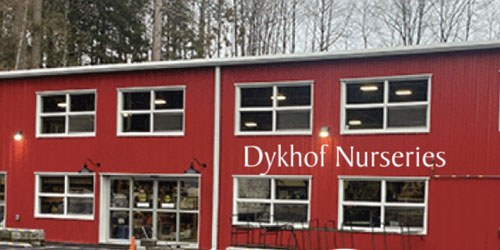 Established in 1957 by Hein Dykhof, Dykhof Nurseries is a 3rd generation garden centre that has been serving the north shore for 65 years. With just over 18 seasonal staff we are open year-round. From seasonal colour to quality shrubs and perennials to Christmas trees, we are here to provide our community with what they need, when they need it.

Gardening and plants are something we love, and sharing that enthusiasm with our customers is amazing!
Number of Employees -
Square footage of operations –
---

Join Gardenworks owners and team for a reception and tour of their recently opened centre. This 21,000 sq ft urban site reflects Gardenworks refreshed brand. Enjoy their earthy, industrial vibe totally surrounded by Plants, Plants and more Plants! Oh and a Botanical Design Bar, a stunning gift and home décor shop and over 10,000 sq ft of curated selections of west coast trees, shrubs, perennials and annuals. This centre marks Gardenworks' 10th location and serves the affluent communities of West and North Vancouver.

Number of Employees -
Square footage of operations –
ITINERARY
We have a fantastic schedule of engaging events with industry professionals sharing their knowledge and insight.
Sunday, July 9th, 2023 starts at 6:00 pm
Welcome Soiree - everyone's invited!

This is a time to grab your name tags, drink tickets and some yummy tapas while networking and getting to know like-minded people who you will be spending the next 3 days with. We will be having door prizes and a trivia game
• Registration room will be posted at the hotel.
---
Monday, July 10th, 2023 ~ The Tour
Breakfast is DIY – be on the bus by 8:00 am.
Lunch – Meadow Gardens Golf Club https://meadowgardensgolf.com
Bus back to the hotel by 8:00 pm
---
Tuesday July 11th, 2022
**Continental breakfast in the presentation room
8:00 am

"Changes can be good for your business. Let's look at some examples and share ideas."
By Tom Shay, https://www.profitsplus.org
Is your garden center operating in the same manner that you did in 2019? Why? Your customer has changed a lot since the pandemic started. They changed the way they spend their free time; how, when and where they work; and how they shop. You can make changes to take advantage of what has happened. Join us as we study businesses that we identify as "homers", "plow hands" and "watch this, hold my beer" businesses.
10:00 am
"Ask the Experts – Your Industry Panel made up of owners and growers."
Now is the time to ask those questions you were always curious about. What keeps you up at night? Your biggest business fears? Where do you think the industry is going in regard to; Labour challenges and Environmental concerns
12:00 noon -lunch at the hotel grab and go
1:00 – Capilano Suspension Bridge – we will have to go in two groups at separate times.
3:00 pm
Dykhof Nursery & Garden Centre - https://www.dykhofnurseries.co...
5:00 pm

GardenWorks North Vancouver flagship store – drinks, appetizers, live music.

---
Wednesday July 12th, 2022

Breakfast will be served in the meeting room 7:15-8:15 am
8:15 am Opening Comments – Robin Godfrey
8:30 am – 10:30 am
Industry Speaker – Lorna McLaren - https://masterthemomentcommuni...
Leadership that Inspires Positive Results while Reducing Stress
COVID shut down many businesses while the Green Industry experienced a massive influx. Also increased is the level of angst, impatience, and stress of our cherished customers out there - which in turn affects our valued employees! Let's bring back what it is we love about this industry. This interactive workshop is about camaraderie and learning fast fun, and focused tips:
o How to inspire customers and employees for positive results
o Reduce stress and strengthen well-being, happiness, and clarity of purpose
o Instantly pivot from a potential negative reaction to a positive solution
10:45 am – 12:15 pm
Industry Speaker - Art Vanden Eden
Selling Skills and Tips'n Training
Art will be highlighting how training and development lead to the success of your business. Art's 44 years of experience rolled up into one hour! What are the secret ingredients to success?
o Team Building
o Motivation and Discipline
o Numbers and Metrics
o Your niche, your brand
12:15 – 1:00 Lunch which will be set up in the presentation room
TerraLink Presentation – 1:00- 1:15 pm
1:15 pm – 2:15 pm
Industry Speaker – Dr. Melinda Knuth - https://cals.ncsu.edu/horticul...
Title: Influence Your Consumers
Want to engage more often and better with your consumer? In this session, Dr. Knuth will share key insights from her research on how consumers think, how they come to a purchase decision, and how to create a company culture that inspires them to buy your products.
2:20- 3:30 pm
Industry Speaker – Brian Minter
Title: Climate Change and How We and Our Customers Need to be Part of the Solution.
Closing Comments – Bill Hardy

DEADLINE TO REGISTER
June 1, 2023 - 11:59pm
No exceptions
SPONSORED BY:
Thank you to our generous sponsors who have made this event possible.
---
TerraLink is committed to providing you with fast, friendly and professional service and products, most of which are manufactured in our Abbotsford and Chilliwack plants. TerraLink's proven performance provides you with a supplier of consumer products that are unrivalled in today's marketplace. Celebrating 50 years of experience serving you, we are 'Rooted in Your Community'.
---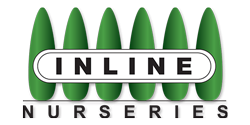 Inline Nurseries is a wholesale nursery located in the heart of the Fraser Valley in beautiful Chilliwack, British Columbia. Inline offers a wide range of plant material from perennials, grasses and ground covers to shrubs and ornamental trees. For over 35 years, Inline has focused on providing the right plants, at the right time and at the right price for our customers. At Inline Nurseries, we understand that the timely arrival of healthy plants is crucial to the success of our customers and we will work hard with you to ensure that your needs are met.
---
"We can't wait to see you in Vancouver this summer!"
Robin Godfrey - Garden Centres Canada Chair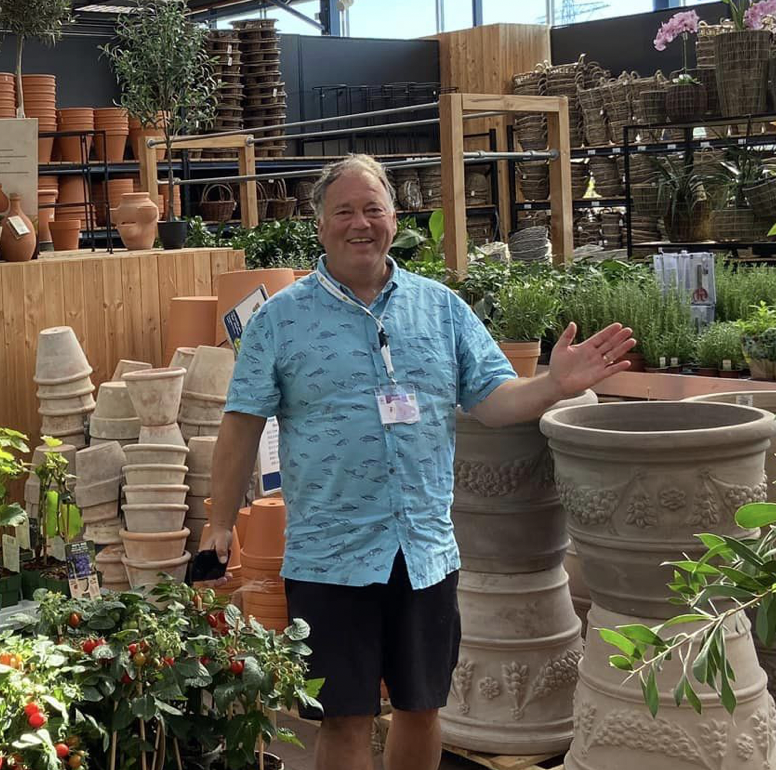 Details may change without notice.
Contact Anne Kadwell for any questions!