CNLA members are invited to ELCA's Committee of the Firms Excursion 2023
Welcome to beautiful Vancouver, British Columbia! 17 -21 SEPTEMBER 2023
Welcome to beautiful Vancouver, British Columbia! Canada's most western province is hugged by the Pacific coast and the Rocky Mountains. Known for its wealth of diverse landscapes, old-growth forests, vast fields of agriculture, and home of the 2010 Olympics. British Columbia's population is just over 5 million, half of which (2.5 million people) live in Vancouver.

Contact Anne Kadwell for more information or questions: akadwell@cnla-acpp.ca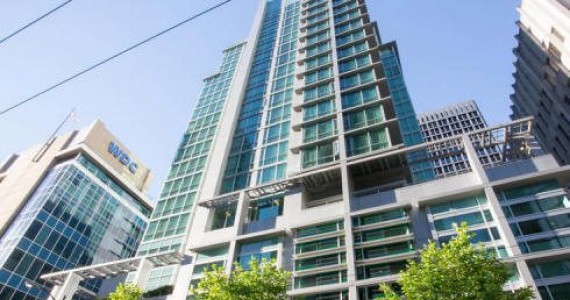 ACCOMMODATIONS
We will be staying at the Coast Coal Harbour hotel which is nestled in downtown Vancouver directly steps away from the ocean and Stanley Park. A welcoming reception evening will start our event with tapas and drinks at the Coast on Sunday, Sept 17th, this will be an opportunity to welcome everyone and have some relaxing conversations.
INTINERARY
Day 1
A stroll through Granville Island, rich in history and a well-known tourist attraction which has over 28,000 visitors a day and is home to about 300 businesses. It has been transformed over the past two years by ParaSpace Landscaping which renovated and added structures and plantings. ParaSpace continues to maintain the island grounds as well as seasonal displays. A ParaSpace representative will take us on tour to look at these changes and chat about hurdles and successes. These grounds won a National Award of Landscape Excellence in 2021.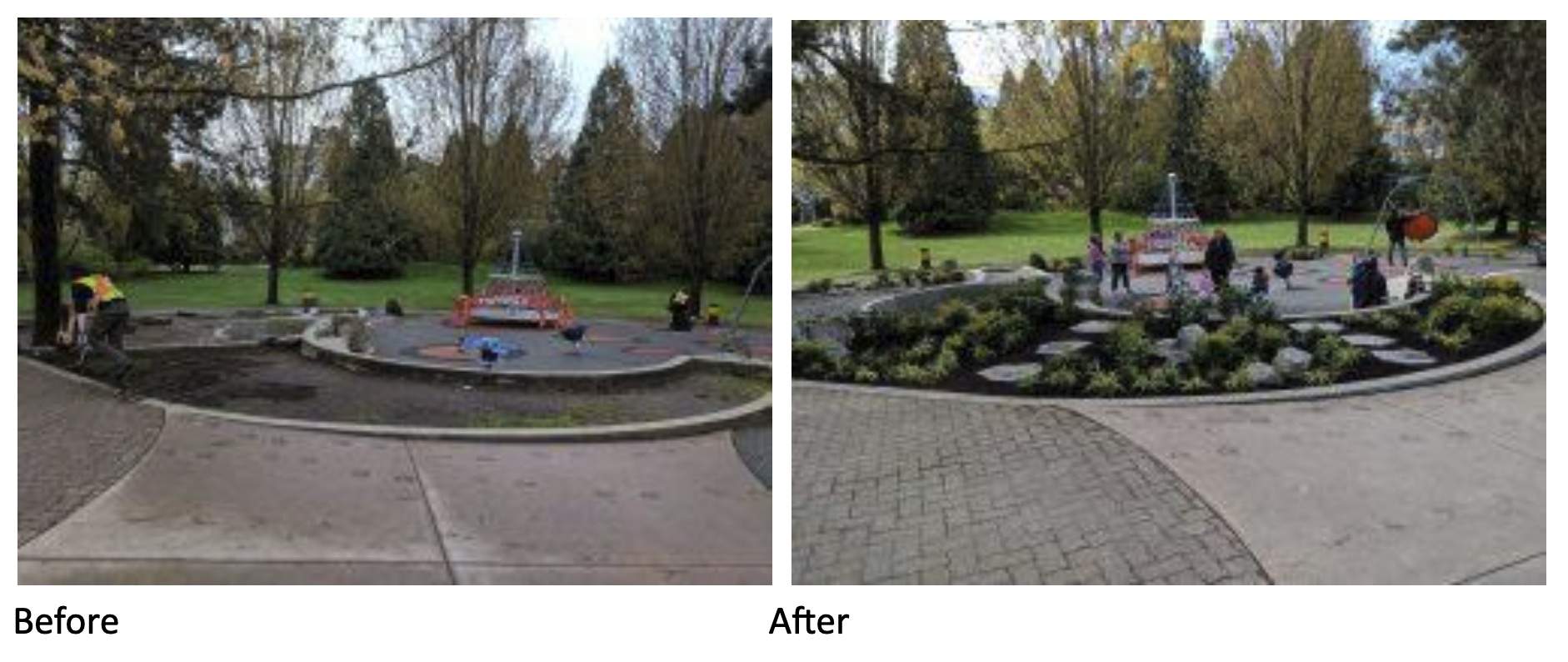 Next, we will take a water taxi over to the complex that was the Athlete's Village during the 2010 Winter Olympics. This area has become a positive and useful post-Olympics legacy for the community and residents. The village is now home to thousands of residents who live within a series of sustainable and resilient streetscapes. These continue to be maintained by ParaSpace.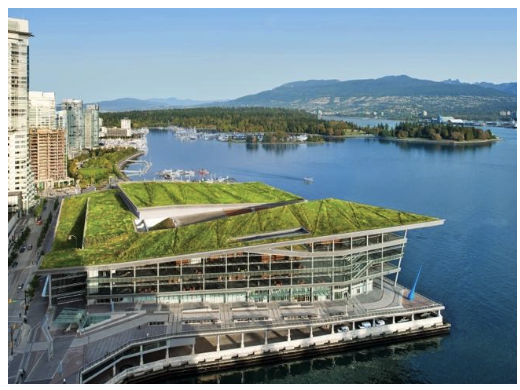 https://futurelandscapes.ca/olympic-village-waterfront
Stopping for lunch at the CRAFT False Creek, located in the iconic Salt Building in the heart of the Olympic Village. This building was used during the 2010 Olympics as the security checkpoint for all volunteers entering the Athletes Village. The menu is great and their beer selection is even better.
The last stop of the day is not far from our hotel, where we will stand on Canada's largest, non-industrial living roof in North America. This structure is home to over 26 different species of 400,000 individual plants and grasses, four beehives with European honeybees. It has a highly sophisticated black water treatment plant, which recycles grey and black water for toilets and rooftop irrigation.
The green roof is designed to act as an insulator, reducing summer heat by up to 95 percent and winter heat loss by up to 26 percent. This roof has won many awards including the Green Building Excellence Award for Exciting Building by The Canada Green Building Council in 2017.
Day 2
VanDusen Gardens is Vancouver's hidden gem! Here we will be guided through buildings and various landscapes. This 55-acre oasis in the heart of Vancouver has over 7,500 plant species and varieties from around the world!

VanDusen's award-winning LEED Platinum Visitor Centre was named Most Sustainable Building of the Year in 2014. Shaped like an orchid when viewed from above, its organic lines echo the way nature and conservation have been considered at every turn.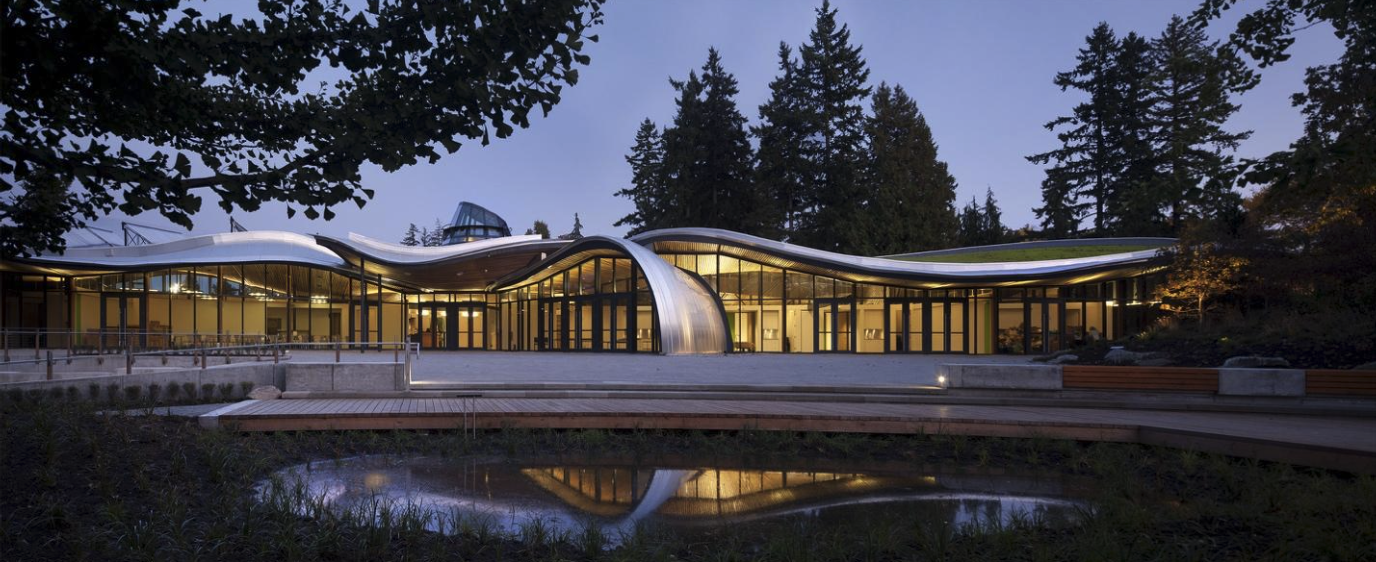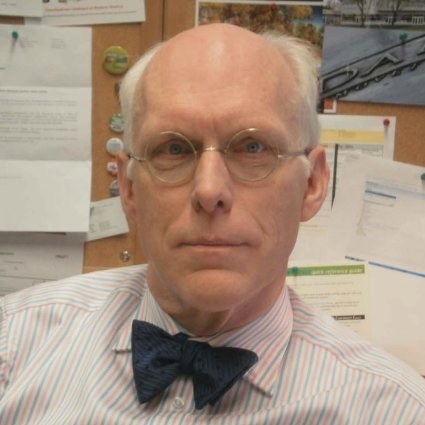 John Ross, Registered Architect and Project Manager of the City of Vancouver will be presenting to the group about the highly acclaimed VanDusen Visitors Centre. Mr. Ross was brought on in 2007 to assist in the construction of this ambitious project. We will provide insight into their learning process this building was awarded the LEED-NC Platinum Certification and was deemed the Most Sustainable Building of 2014 by World Architecture News.
More about John Ross and the Visitor Building: https://www.insidevancouver.ca...
We will have lunch at this location and then move on to two residential properties in the area.

The residences are maintained by Cable Baker and his team at RCB Garden Service and Down to Earth Landscapes, who focus on residential landscape maintenance and installation. These are high-end residential estates in the Shaughnessy neighbourhood, one of Vancouver's most affluent areas. This area was first developed by the Canadian Pacific Railway in 1907.

Our dinner on the evening of Day 2 will be on a Harbour Cruise, enjoying a meal and enjoying the scenery of Vancouver's finest views. Enjoy a 2.5-hour leisurely cruise past the downtown skyline, the cruise ship terminal of Canada Place, the mountains of the North Shore, Stanley Park and more.

Day 3
While remaining in the heart of Vancouver we will travel over to the University of British Columbia's Vancouver campus, surrounded by forest and the Pacific Ocean. This 400-hectare piece of land has a 100-year history and is not only home to university classrooms, residences, and museums but also a Botanical Garden, Arboretum and the Tree Canopy walk. The Tree Canopy has Douglas firs, cedars and grand firs, many of which are over 100 years old. It is here we will learn more about native species, current pest hurdles and local growing conditions.

After viewing the diverse landscapes in this area, we will have lunch at this location and then move on to some historic homes in the area.
Our dinner destination is right across the street from our hotel overlooking the Pacific Ocean.

Day 4
We will travel to the North Shore, dividing into groups to tour the rooftop Zen Garden at the BlueShore Financial headquarters in North Vancouver. A gravel rooftop was transformed into a lush, natural, West-coast style Zen garden, complete with water features and a custom-built gas fire. The deck border zig-zags connect with the garden and make room for plants, logs, water basins, pathways and seating areas. Trees around the perimeter provide privacy, while plants in the center provide interest, height and colour. Moss, ferns and other elements complete the natural look of a west coast forest. This landscape is approximately 2,900 sq. ft. and won a National Landscape Award of Excellence in 2016.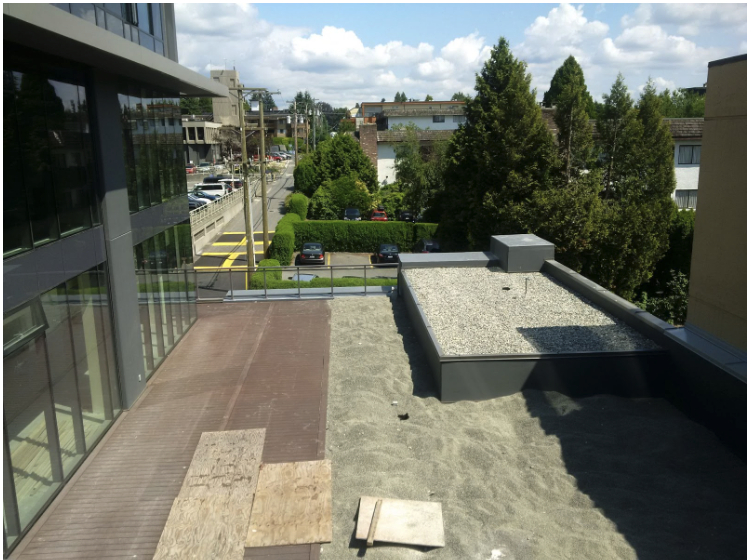 If time permits, we will view one more location before loading onto the Grouse Mountain Gondola. Here we will glide high above towering Douglas firs and have breathtaking views of Vancouver, the sparkling Pacific Ocean, the Gulf Islands, and snowy mountain peaks. This is North America's largest aerial tramway system and is your gateway to the majestic nature of The Peak of Vancouver. Enjoy the mountain walks, take in an owl show or the local-favourite lumberjack show. If we're lucky we might even see one of the local grizzly bears!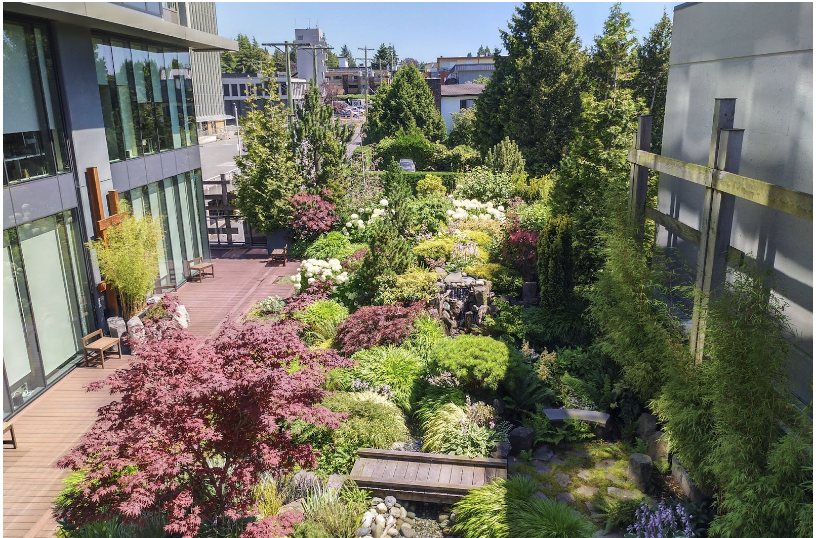 We will wrap up the day with a small walking tour of Coal Harbour. During peak seasonal times, this amazing sea walk community is alive with bikers on the seawall, picnickers in the grass, boaters dotting the water, and strollers walking through the park. This space has become the backyard living room for the residents along Coal Harbour from sunrise to sunset.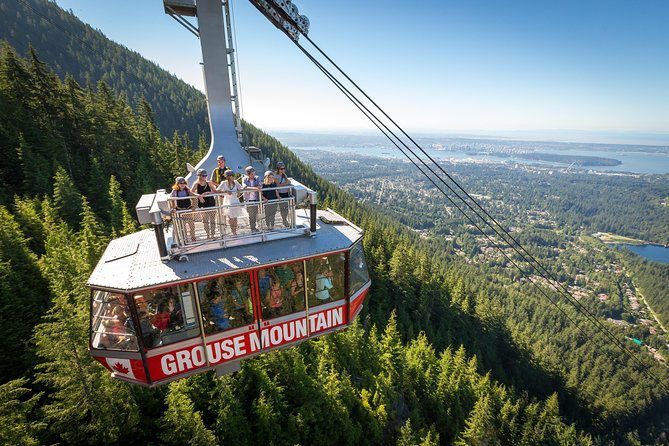 Lastly, we take you once again to the water to the Pan Pacific Coal Habour Bar for tapas and drinks to sit down and reminisce over the past four days of our adventure, overlooking the magnificent views of Stanley Park, Coal Harbour and the coastal mountains.

There is still so much to see in British Columbia!
If you care to stay a little longer here are some local favorite adventures and tours:
Vancouver local

EastVan brewery tour - if you love beer this is a must-do!
Lynn Valley – amazing hikes!
Capilano Suspension Bridge - if heights are your thing.
Gondola Squamish – Vancouver to Whistler tour with gondola and beer tour
Whistler – summer concerts have not been announced yet, great shopping
Outside of Vancouver – you would need to rent a car for these activities
Rocky Mtn train ride from Vancouver to Jasper
Vancouver Island – Victoria (BC's capital city)
Tofino – this is as far west as you can go in Canada, and an amazing place to outdoors and to surf
Malahat Skywalk
What to expect while travelling in British Columbia Canada
We are very friendly and have a diverse culture, and like all countries, we have our own rules, norms and unspoken expectations. British Columbia is abundant in nature, from our ocean to the mountains, we get out in any type of weather, so get out and enjoy! Remember Canada is the second largest country in the world, you can not see it all in a week!

Our weather is unpredictable, pack for warm sunny days, cooler wet ones and ocean breezes.
We have some odd terms for things, I will let you discover these.
The First Nations, Métis and Inuit Indigenous Peoples are Canada's first inhabitants. Canadians recognize and appreciate the importance of the rich and diverse Indigenous cultures that are not only an essential part of our history but are still prominent across the country today.
Be prepared for over-politeness, we tend to say "sorry" a lot and, yes, we smile and wave to strangers on the street. Overall, Canadians are friendly and approachable.
Leave a tip, we tip for all of our services here in Canada, this could range from 15% for poor service to 20% for great service, on average 18% is perfect.
Respect our wildlife as there is a lot of it, especially if you tour out of downtown Vancouver. Stay alert when hiking and keep your distance from wildlife.
Lastly, BC and most of Canada are very safe to travel to. We have strict gun laws, and crime rates are generally low. The one area of Vancouver to be overly vigilant, and highly suggested to not travel alone at night time is the Downtown Eastside. We recommend avoiding these areas, including parts of Gastown, Chinatown, and anywhere along E. Hastings (Carrall Street to Clark Street) to ensure you continue to see the best of what BC offers.
Always be prepared:
https://www.hellobc.com/know-before-you-go/?gclsrc=aw.ds&gclid=CjwKCAjwq-WgBhBMEiwAzKSH6JSFV8KveTHz5gXc2alqarNxOd97IZVZ-OGwOLg7NNO6DlBFs1-lphoClAkQAvD_BwE
We would be happy to assist with further information on the above locations. British Columbia is a place of nature, if you love the outdoors then this is the place to be!