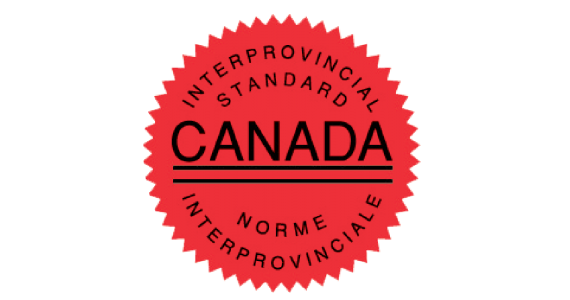 About
The Red Seal Program sets common standards to assess the skills of tradespersons across Canada. Tradespersons who meet the Red Seal standards by successfully passing the Red Seal examination for their trade receive a Red Seal endorsement on their provincial/territorial trade certificates. We can therefore confirm that the "Red Seal" is an endorsement (a complement to existing certification) that individuals receive on their provincial/territorial trade certificates.
Some jurisdictions have begun to use the Red Seal exam as their provincial/territorial journeyperson exam (for some trades) in order to issue a Red Seal endorsement at the same time as journeyperson certificates, meaning that successful examination candidates receive both their provincial/territorial certification and their Red Seal endorsement upon successful completion of their trade exams.
The Red Seal examinations are administered by the provincial apprenticeship and certification offices; therefore, please contact your provincial office for clarification should you have any additional questions that are more trade-specific since some certification requirements may differ from one jurisdiction to another.