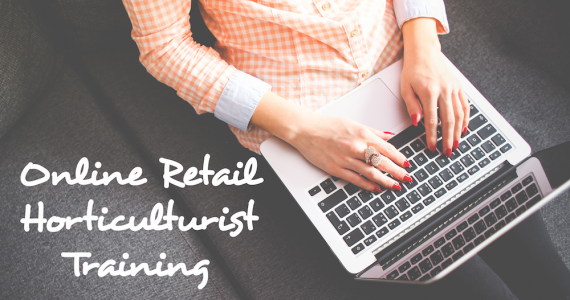 Retail Horticulturist training is moving online!
Garden Centres Canada is excited to report that its Landscape Industry Certified Retail Horticulturist training is moving to an online format.
About the program:
Students will find 13 modules, within which are core readings, videos and powerpoint presentations, all designed to enhance the learning experience and industry knowledge of the student. Participants can proceed at their own pace and the modules can be taken in any order. At the end of each module there is a short quiz which will show your results so you can brush up immediately on any questions you may have missed. Once all the modules are completed you may schedule a written test to be followed by a performance evaluation.
Participants from across Canada will be able to take this online course anywhere, anytime. We are confident that this new enhanced program will increase the level of knowledge and performance of our most valuable resource - our team members!
The program is currently in testing and will be piloted in NL before being rolled-out to the rest of the country in early 2018.